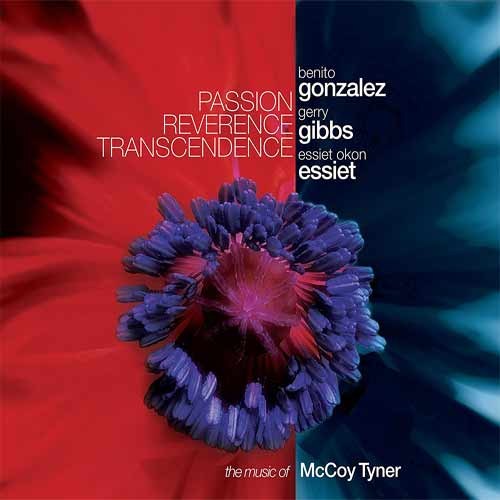 In December of this year, 2018, McCoy Tyner will be eighty. The largest jazz pianist, brilliant master of modal jazz and hard-bop, repeated Grammy winner and many other prestigious awards, this musician influenced many jazz performers. Among them are three creators of the album-tribute to Tyner: pianist Benito Gonzalez, percussionist Jerry Gibs and bassist Assyet Okon Assyet. In a beautifully published booklet for the album (which, incidentally, is characteristic of all the releases of Whaling City Sound), each of them confesses in his love for the magical art of Tyner. His colleague on the instrument, the Venezuelan pianist Gonzalez most appreciates the freedom of expression and the spirit of Tyner's music. Gibbs, the famous "Thrasher" ("Thresher"), the author of a number of very successful albums, published by the same Whaling City Sound, that I loved Tyner's music from the age of 14. And Assyette, whose double bass skillfully kept the rhythm in the Art Ensemble of Chicago, Abdullah Ibrahim and Art Blakey, is happy to perform Tyner's music with old friend Gibbs and a thin pianist like Gonzalez.
Passion. Awe. Perfection. These three emotional definitions musicians put on the cover of their album. And they backed him up with their game. The first nine tracks of the program are music by McCoy Tyner, performed with all the skill inherent in the three musicians. Gonzalez, a musical fauvist, loves bright colors and splashes energy from under his fingers on the keys – he demonstrated this in full. Gibbs in this record armed with an incredible number of instruments and filled the sound with complex rhythmic patterns. Essiyet, like a real moderator in a heated discussion, steadily and tactfully maintains a balance in each play. They mostly composed a program from the famous compositions: Fly With the Wind, Just Feelin, Festival In Bachia. The tenth track in it is the famous Coltrane ballad Naima, Recalling the time of McCoy Tyner's collaboration with Coltrane in his "modal period". And the program is completed by three compositions of each of the musicians. Essiet called his offering Tyner Trane Express – it's like an afterword to Naima, Gibbs wrote a composition with a spoken name Between Friends, and Gonzalez, echoing the previously performed Tyner Festival In Bachia, generously added a Brasilian Girls composition to the program of Latin color.
Photos in the booklet captured the musicians, along with a much older and thinner hero of his album. There are also reviews on this project, and Tyner himself, and other jazz masters. I want to finish this little text with a laconic review of bassist Stanley Clark: "You will like this tribute to the American Treasure". I join his words!
© & (p) 2018 Whaling City Sound 
13 tks / 77 mins 
(Benito Gonzalez-p; Gerry Gibbs-dr, perc, conga dr, harp, mini Moog, vibe, marimba, kalimba, balifons, glockenspiel, electronic effects, voices, wood fl, quica; Essiet Okon Essiet – ac.b, el.b;) 
The disc is provided by Whaling City Sound / Mixed Media 
http://jazzquad.ru/index.pl?act=PRODUCT&id=4952